Förutom en
snabb sväng på stan
idag, tog H och jag en snabb tur på det showroom som tillhör
A & Co
. här i stan. De har skapat inspirerande miljöer med en stor del
Slettvoll
soffor, som jag älskar, Tolix, Missoni och flera andra kända och mindre kända märken. Även om vi kom hem tomhänta hade vi fyllt på lustreserven för inredning rejält! Jag knäppte några bilder med lilla digitalkameran, så det blev lite sämre bilder än jag hade önskat tyvärr.
Missonityger är fantastiskt vackra, men att köpa tillräckligt för att sy ett par kuddar gräver inte ett alldeles för stort hål i plånboken enligt mig, så det är jag lite sugen på. De hade även en fin studiolampa, och i ena hörnet skymtar vi Slettvolls Rocket Chair, som är en av mina absoluta favoriter, alla gånger.
Ett par grå sammetsfåtöljer som gärna hade fått flytta in om vi hade hus. H var däremot inte lika övertygad om detta!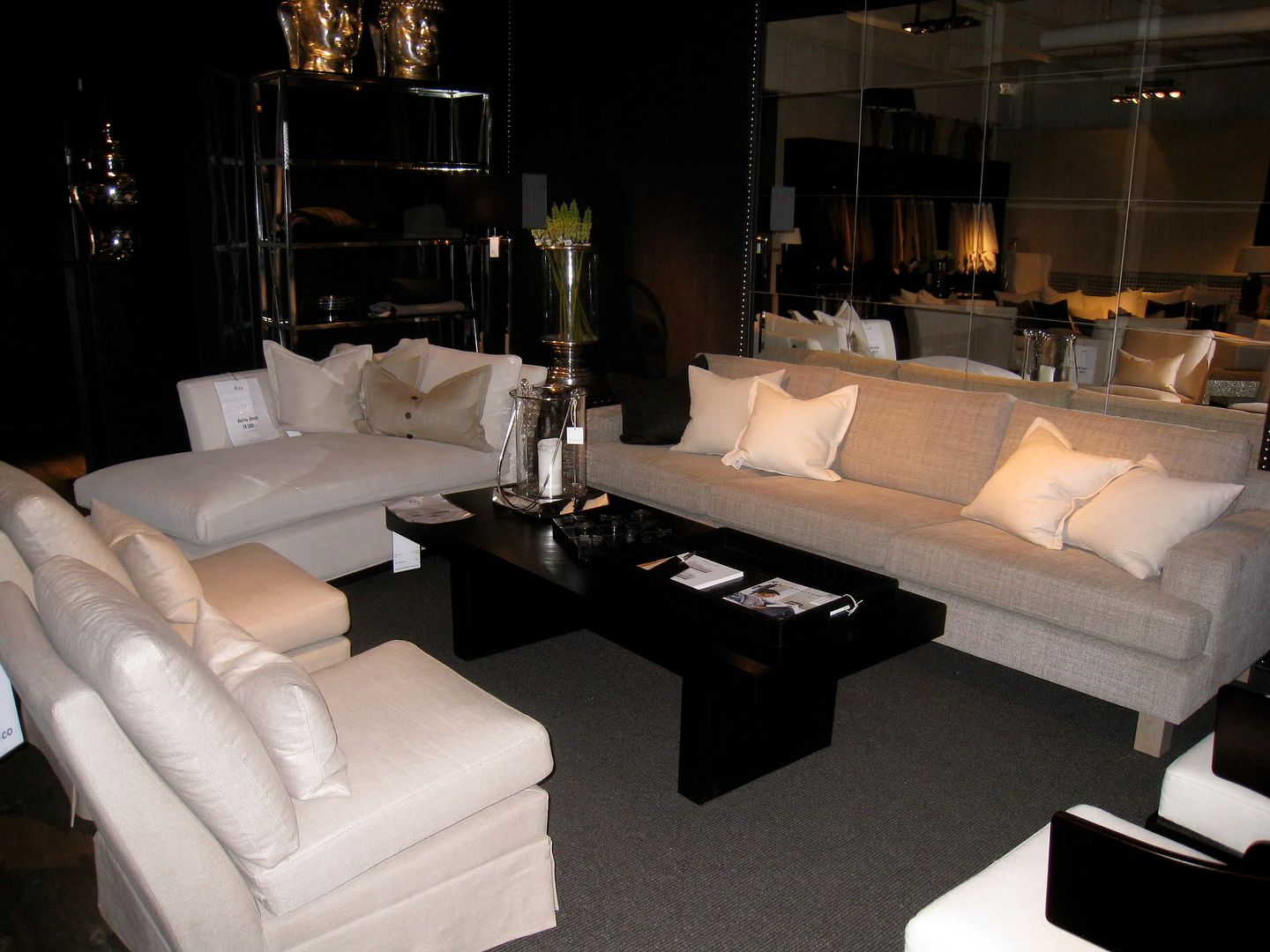 Med Slettvolls alla olika soffmoduler, divaner, dagbäddar och fåtöljer är det lätt att skapa en sittgrupp som skiljer sig åt såpass mycket att man kommer ifrån känsla av att ha köpt ett helt koncept, men ändå ser sammanhållet ut.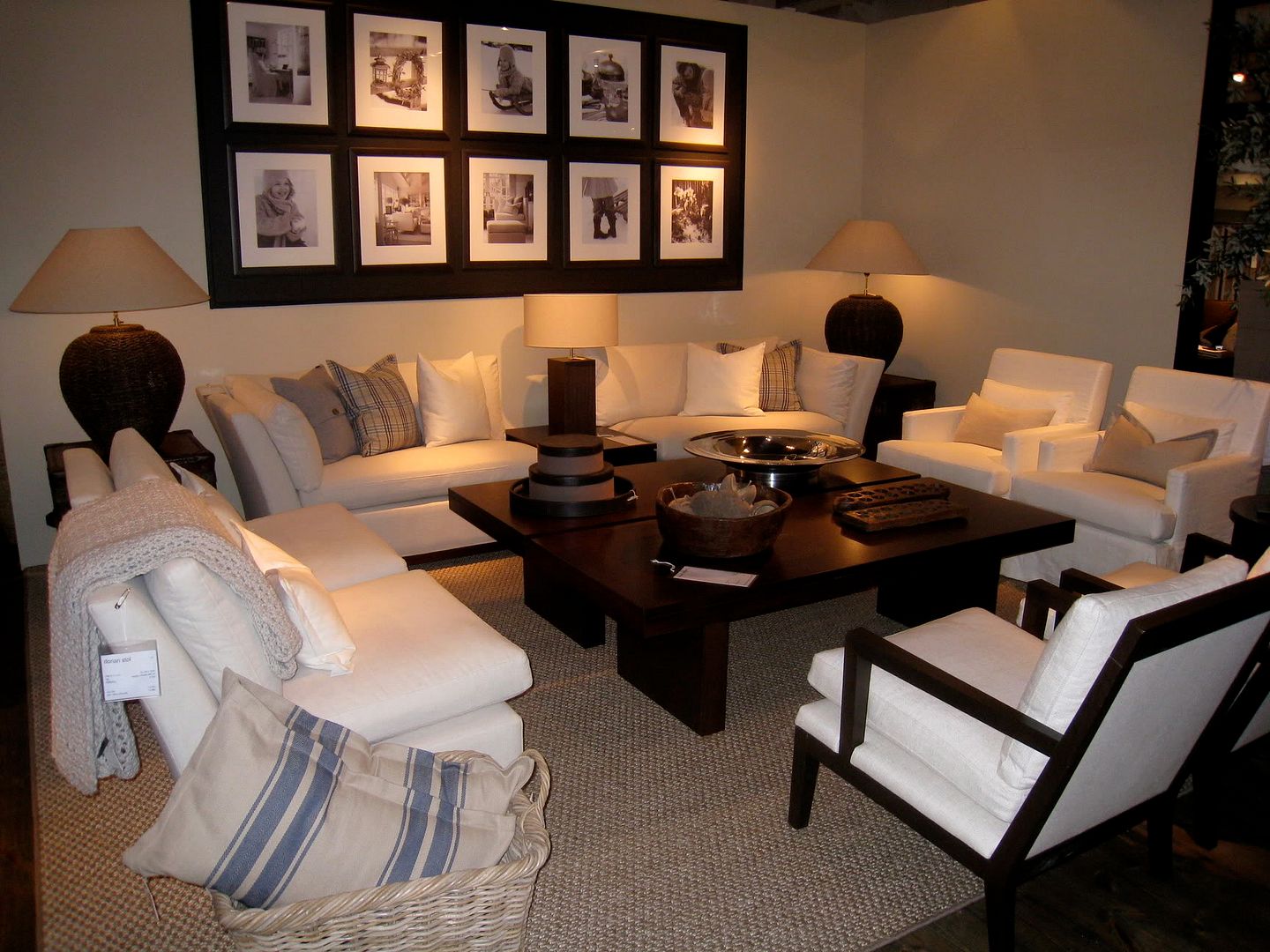 Även denna grupp visar denna sammanhållenhet. Ett bra tips är att skapa en sfär på väggen genom att måla en bakgrund för tavlor som ska hängas tillsammans, för att markera ännu bättre.
På tal om tavlor så har
mina tavlor från Hagedornhagen
kommit ett steg längre framåt i upphängningsprocessen; Hålen är nu borrade, och de borde hänga på väggen imorgon. Spännande!
Bilder privata.
Today H & I visited a showroom from a firm calles A&co here in town. They have created inspiring settings that consist mostly of Slettvoll, that I love, Tolix, Missoni, and other wellknown and some unknown brands. I brought my small digitalcamera, so the pictures are much darker than I would want them to be.

I looked at some Missoni-fabrics that are expensive, but to buy enough for a vouple of pillows probably won't ruin you. I also say a gorgeous studiolight and in the background you can see the Rocket Chair from Slettvoll that is one of my all time favorites.

With all of Slettvoll's seating modules, chaiselounges, daybeds and chairs, you can create a look that is pulled together without it feeling to "matchy-matchy" and looking like you've bought a concept.

A tip when you're hanging art is to paint a background for the area where you are planning to hand your art.

About hanging of art; the hanging of my prints from Hagedornhagen is now one step further along; The holes in the wall has been drilled, and I reckon it will all be done tomorrow, very exciting!

Pictures my own.